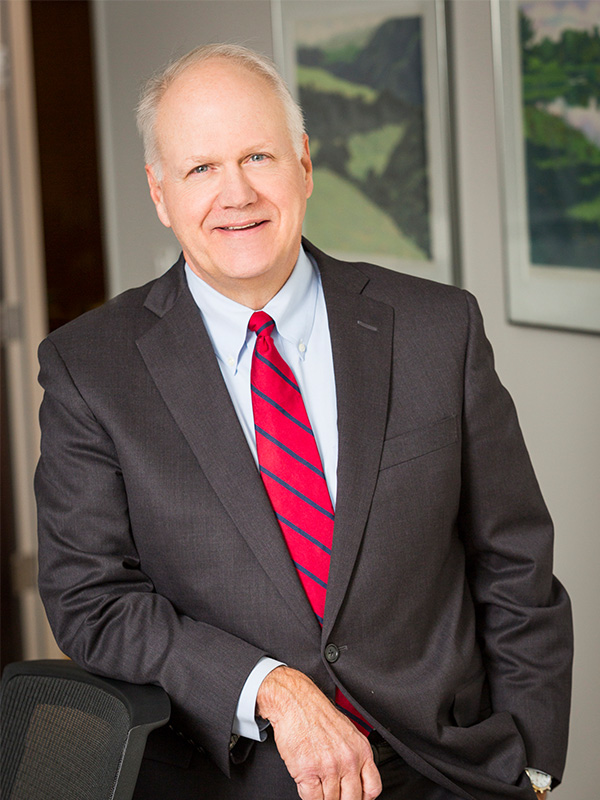 Background
Steve received his B.A. from Transylvania University in 1979, where he majored in Business Administration and Economics. He received his Juris Doctor from the University of Kentucky in 1982.
From 2011-2022, Ohio Super Lawyer Magazine has named Steve as an Ohio Super lawyer in the area of business law. In addition, Cincy Business Magazine has identified Steve as one of Cincinnati's leading lawyers in the area of general business law from 2007-2021.
During the period of 1987 through 1991, Steve served as Vice President-Associate General Counsel for the O.K. Trucking Company, a regional common/contract carrier formerly based in Cincinnati, Ohio. While with the O.K. Trucking Co., Steve served as a member of the national negotiation team for Regional Carriers, Inc., in connection with the negotiation of the International Brotherhood of Teamsters National Master Freight Agreement.
In addition to his law practice, Steve volunteers his time as Counsel for the Terrace Park Ohio Historical Society, and as a member of the Terrace Park Ohio Board of Zoning Appeals. He is also a former member of the Village Council for the Village of Terrace Park, the Board of Trustees for the World Piano Competition, the Cincinnati Fire Museum, and the Board of Trustees for the Cincinnati Playhouse in the Park.
Representative Matters
Steve's practice is focused on the representation of family owned businesses and the families that own them. As a part of this,  he provides counsel and services in all major areas of law related to the operation of a business, as well as in the areas of transportation law and estate planning and succession planning .  The following are some examples of areas where he has provided representation:
Provide day to day practical advice and guidance on business and legal matters for companies in multiple industries.
Represents multiple generations of families in connection with their estate planning and decisions relating to succession planning and the transfer of wealth.
Represented multiple companies and individual shareholders in resolving internal shareholder disputes including assisting shareholders in exiting companies or purchasing the interests of other shareholders.
Served as co-counsel for a large SAAS based company in connection with the company obtaining over $100,000,000 in private equity investment.
Assisted several clients in obtaining interim alternative financing as a part of reorganizing of the business, and then ultimately assisting with the replacement of such financing with conventional financing.
Successfully represented transportation management firm in the sale of the company to multi-faceted public transportation services provider.
Represented retail shopping center developers in the operation and lease up of shopping centers in Texas, Florida, Indiana and California.
Represented various companies in providing retail leasing needs in connection with their nationwide rollout of stores.
Represented multi-unit restaurant operation in all aspects of the operation of its business including the sale and disposition of its business and real estate assets.
Represented several small and medium sized logistics and transportation service providers in connection with FMCSA compliance matters, transportation contracts, warehouse operations, freight claims management, finance issues and general corporate matters.
Assisting clients in the acquisition, financing, and disposition of real estate assets used in the operation of their business.
Assisted companies in the resolution of shareholder disputes and  conflicts including serving as an  arbitrator and mediator in the resolution of such disputes.
Assisting families in the development of  plans for how to transfer wealth to the next generation and how to help the next generation manage the assets which they receive.
Publications
Steve has contributed articles to various business and trade publications in the areas of general corporate law, entity selection, transportation law, workers compensation, and real estate law. Some of the publications in which his articles have appeared are Broker and Agent Real Estate Professionals Magazine, the Kentucky Motor Transport Association Trucker Magazine, the Ohio Trucking Association monthly newsletter, The Transportation Lawyer Journal and as a part of papers delivered at the annual meeting of the Transportation Lawyers Association.
He is also co-author of the article entitled "Jimmy Hoffa's Vision: The Rise and Fall of the Teamsters National Master Freight Agreement, A history of the primary labor agreement between the Teamsters Union and the motor carrier industry."
Education
University of Kentucky, J.D., 1982
Transylvania University, B.A. Business Administration and Economics, 1979
Bar / Court Admissions
Ohio
United States District Court | Southern District of Ohio
Professional Affiliations / Recognitions
American Bar Association
Cincinnati Bar Association
Ohio State Bar Association
International Council of Shopping Centers
Transportation Lawyers Association
Ohio Trucking Association
Kentucky Motor Transport Association
American Truck Historical Society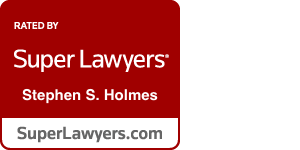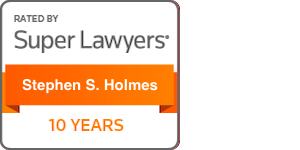 Martindale Hubbell AV Rated
Ohio Super Lawyers | 2011-2022
Cincy Magazine | Cincinnati Leading Lawyer | 2007-2021