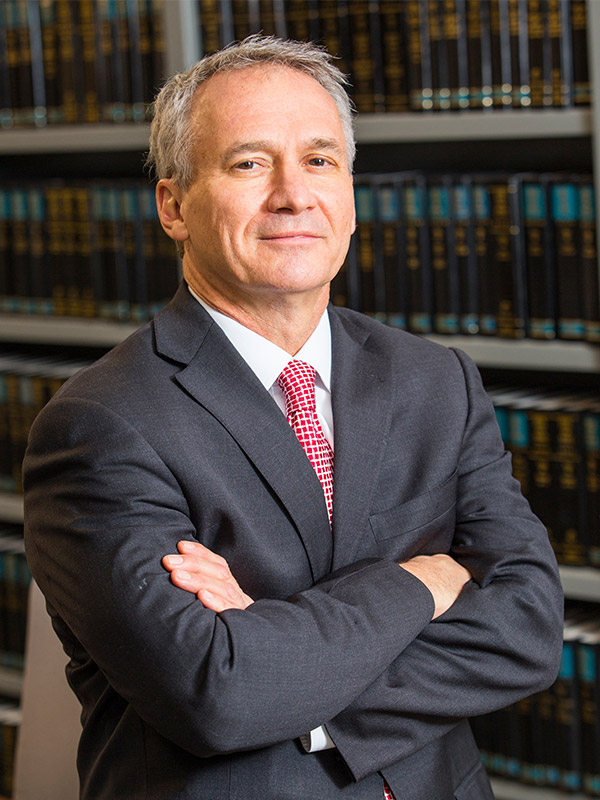 Background
Kevin focuses his practice on business law, concentrating on small to mid-size companies. He represents the firm's clients in commercial and general litigation, and also offers guidance and practical knowledge to business owners and managers in all aspects of business information, management, contracts, e-commerce, mergers and acquisitions, anti-trust, manufacturing and distribution, personal law and employment matters.
Kevin has been voted a Ohio Super Lawyer every year since 2012.
He is a native of Cincinnati, and was admitted to practice law in 1992 after receiving a Bachelor of Arts and Juris Doctor from the University of Cincinnati.
Representative Matters
Kevin is primarily a business lawyer, dealing with all legal manners that confront clients. He has participated in hundreds of transactions, reviewing, drafting and negotiating agreements for buyers, sellers, borrowers, and lenders. His practice has been particularly focused in the following areas:
Manufacturing and Distribution
He has considerable experience in issues relating to the manufacturer – dealer/reseller model of product distribution, including:
Drafting and negotiating dealer agreements
Advertising policies
International sales and dealer relationships
Implementing, and when necessary, successfully litigating the termination of dealership relationships
Floor-plan (inventory) financing
Anti-trust and other competition laws
Construction
For 20 years, Kevin has represented owners, contractors, subcontractors, and lenders in a all aspects of commercial real estate construction and development, including:
negotiating AIA and other agreements
financing
construction disputes
mechanics liens
consumer laws applicable to residential construction and remodeling
Real Estate
Buyers and sellers in negotiating the transfer of residential, commercial and industrial real estate, and financing related thereto
Landlords and tenants in negotiating commercial and industrial real estate
Disputes, including litigation, relating thereto
Commercial and General Litigation
Represented provider of monitoring services sued in the United States District Court, Southern District of Georgia by a former reseller of client's goods and services, successfully obtaining, by summary judgment, complete dismissal of plaintiff's claims and judgment in client's favor of client on its claims for unpaid sums.
Client was sued in the United States District Court for the Eastern District of Kentucky, by bank asserting claims under a $700,000 personal guaranty relating to business loan. Successfully obtained summary judgment in client's favor, completely dismissing bank's claims.
Successfully tried matter in Clermont County, Ohio Court of Common pleas against defendant automobile dealer, resulting in an award of statutory damages and attorneys' fees pursuant to the Ohio Consumer Sales Practices Act.
After a week-long trial in the Hamilton County Court of Common Pleas, overcame defense of sovereign immunity and obtained an award of damages for clients whose pond was destroyed by negligent conduct of municipality.
I have served as counsel for defendant debt-owners in dozens of cases brought under the Fair Debt Collection Practices Act and related statutes.
Transactional Matters
Represented valued client Top Gun Sales Performance, Inc. in acquisition of corporate headquarters in a transaction involving not only conventional acquisition financing, but innovative financing and post-closing collaboration among the Buyer, the City of Mason, Ohio and the Port Authority of Mason providing financing, establishment of client site not only as Top Gun headquarters but also the Mason Tech Center, incubating and promoting innovation and entrepreneurship.
Represented Sellers/shareholders in $17,000,000 stock sale of a portion of Sellers' shares in corporation.
Represented Sellers/shareholders in $42,000,000 stock sale of a portion of Sellers' shares in corporation.
Travelled to Austria on behalf of U.S. client to negotiate terms of distributorship and other matters arising from relationship with European manufacturer.
Represented Tenant in negotiation of lease of corporation headquarters.
Represented client in negotiation of lease for manufacturing space and disputes relating to termination of previously occupied space.
Education
University of Cincinnati, College of Law, J.D., 1992
University of Cincinnati, Bachelor of Arts, 1988
Bar / Court Admissions
Professional Affiliations / Recognitions
American Bar Association
Butler County Bar Association
Cincinnati Bar Association
Kentucky Bar Association
Northern Kentucky Bar Association
Ohio State Bar Association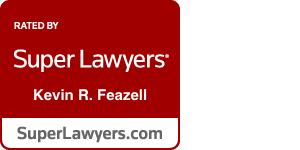 Ohio Super Lawyers, 2013-2020
Top 50 Super Lawyers in Cincinnati | 2019